I've wanted to make silhouettes as gifts for a long time. I did an art lesson on them with our 4th graders for their Virginia Studies unit several years ago just using my projector and black paper. For a friend's birthday, I took profile pictures of her two sons, printed them out on my printer, traced on to canvas, and painted. Voila!
This is the printed photo, just flipped so the face won't show.

Here are the silhouettes I did in class with my 4th graders: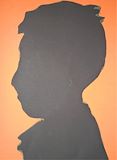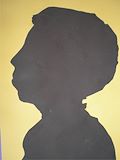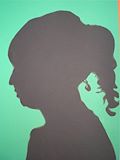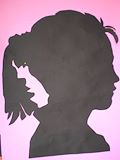 The project itself was very easy and low key. Once we were done, we looked at how silhouettes were made during Colonial times.