I do a Wayne Thiebaud project every year. His art is so kid friendly and easy to teach. I always begin the lesson with the question; why did he paint so many desserts and sweet treats? The kids come up with endless possibilities. In the end, I tell them there is always a reason an artist creates. One year, I taught the fourth graders how to draw a cake with a slice taken out. They used paint and oil pastels to finish. The backgrounds are chalk pastels. This is one of my favorite projects! Later I'll post the super easy directions for drawing the cake.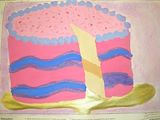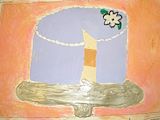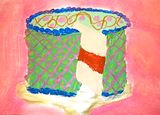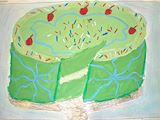 Here's a great variation from the
Texas Art Teacher
. I love the collages for first graders!